On November 4th 2017 the second series of the Beep Rinse & Shine Challenge kicked off in St. Lucia.  Distribution partner Peter & Company Distribution Ltd. executed the competition for three weeks across the island. Four teams participated in the first preliminary round held in the south of the island at Uptown Liquor Store, Vieux Fort. Teams gathered from 10:00 a.m. excited and eager to wash their way to the final round. With $5,000 at stake, teams were ready to show off their dishwashing skills and prove that they came to win!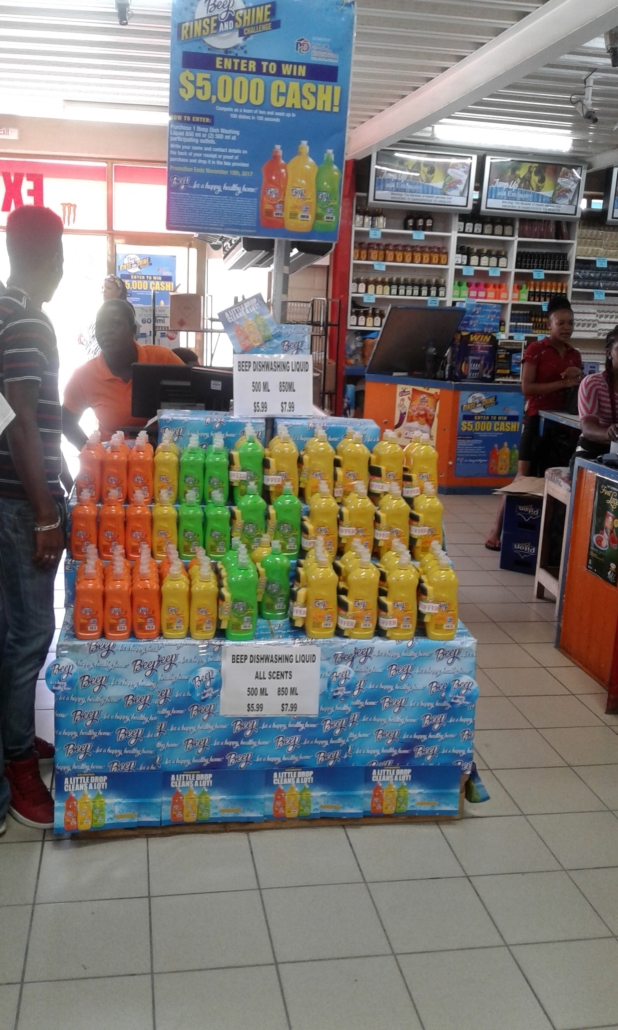 The first 'wash-off' was the most exciting and ended in a tie with both teams having seven clean plates.  This called for a rematch and the excitement of both the crowd and the participants heightened immensely.  Chris Peter and Maureen Auguste and Angel and Frances emerged on top of the first preliminary round and were elated to qualify for the finals to have a chance at winning the $5,000 grand prize.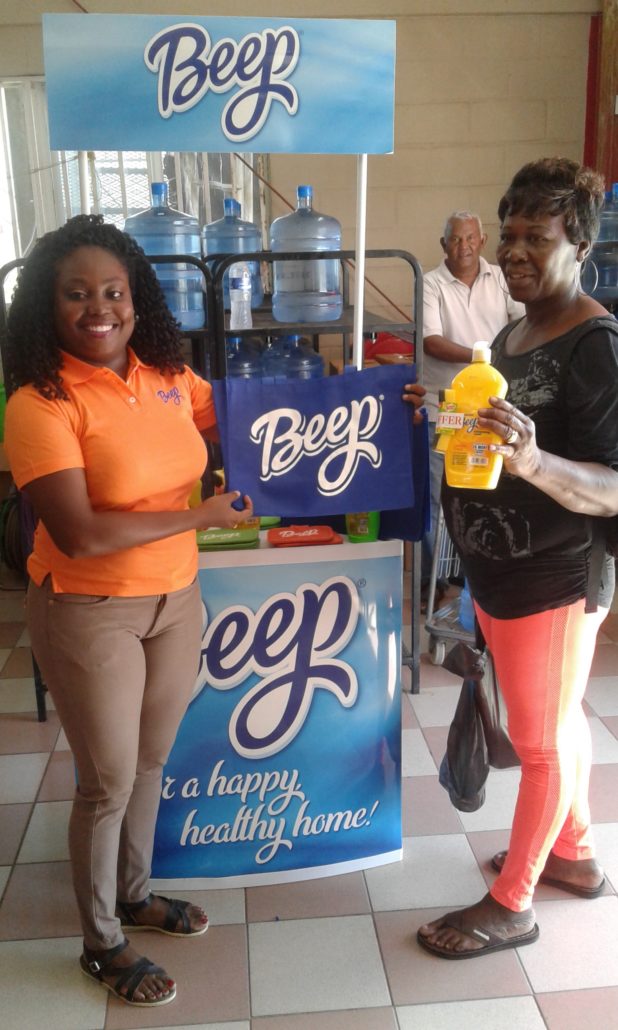 Fellow teams of Jackie and Trannie and Bernice and Vitus gave their best efforts to the competition, however, were not able to end with enough clean plates to outnumber Chris and Maureen. At the end of the first round no team left empty handed as all participants received $100 shopping vouchers for Uptown Liquor Store, Vieux Fort.
Many onlookers were interested in the morning's proceedings with many of them rushing to purchase their own bottles of Beep Dishwashing Liquid for a chance to enter the competition the following week.  To add even more interest to the promotion, all shoppers who purchased Beep Dishwashing Liquid in store during the competition, received a free gift with their purchase as well as a photo opportunity with members of the Beep team.
https://www.usebeep.info/cb/wp-content/uploads/2018/01/20171104_115147-1.jpg
1536
2560
Makeba Oxley
https://www.usebeep.info/wp-content/uploads/2018/02/beep_logo-1-300x253.png
Makeba Oxley
2019-02-27 19:47:58
2019-02-27 19:48:00
Beep Rinse & Shine Challenge Gets Underway in St. Lucia – Vieux Fort